Stress management is important, and we here at the Active Minds National Office have a bunch of different ways we prioritize it. Some of us like to go to the gym, take walks, meditate, do yoga, hang out with friends, go hear live music, cook, bake, or toss stress balls at each other from across the room.
But there's one thing nearly all of us agree makes us laugh more and stress less: sitcoms.
Here's a list of our favorite 30-minute format, laughtastic, sitcoms of all time.
Nate, Spring 2017 Operations Intern: Bob's Burgers
It's all about a family that is a little odd but is ultimately very kind and good natured. It's hilarious, and acceptable for most age groups. You can find Bob's on Fox, Netflix, and Hulu.
Maggie, Associate Director of Training and Education: Please Like Me
If you like a hint of drama with your comedy, then Please Like Me is probably right up your alley. I fell in love with this Australian show right out of the gate, and its mental health plot points are realistic, compassionate, and strong. But honestly, it's not the mental health storylines that kept me watching through the four seasons. The show makes me laugh out loud–even when I'm alone. Comedian Josh Thomas and his crew have written sarcastic, slightly cynical, definitely self-deprecating characters whose primary combined superpower is love. Please Like Me is available on Hulu.
Laura Horne, Interim Director of Programs: Seinfeld and New Girl
Seinfeld and New Girl (a present-day Seinfeld, if you will) are for folks who get a laugh from quirky friends, awkward situations, and discussing everyday yet unnamed phenomena (i.e. the "close-talker," the "shusher," and the "bronemy"). Find Seinfeld on Hulu and New Girl on Hulu or Amazon.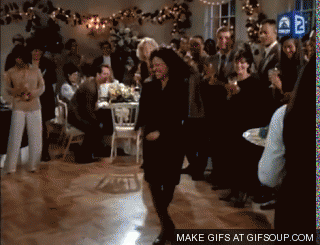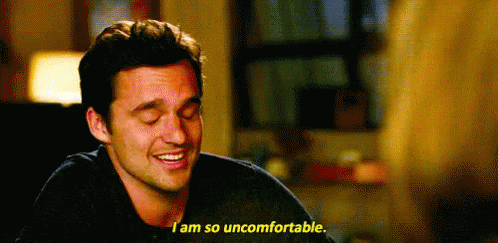 Emily Armstrong, Program Coordinator: Parks and Recreation
I could watch this show a thousand times and it would still make me laugh. The motley crew of characters, combined with perfectly timed humor and endearing personalities make it an all-around feel good show, sure to boost my mood every time. And let's be honest, who wouldn't want a Leslie Knope/Ann Perkins friendship? Parks and Rec is all over the various streaming services.
Lee Ann Gardner, Director of the Active Minds Speakers Bureau: Community
Great ensemble cast, spot-on writing and interesting story lines that take viewers from common, everyday community college issues like inept professors and scheming deans, to psychedelic animated adventures into other universes. Recurring inside jokes and themes give knowing fans of Greendale Community College's star students and faculty plenty to watch for. You can watch Community on Hulu.
Becky Fein, California Statewide Program Manager: The Office
The Office will always hold a special place in my heart. In 2010, I moved to New York City for grad school; while exciting, it was an overwhelming and intimidating transition for me. When I arrived, I had ten days before my semester began, and I spent much of that time mentally engrossed in the small town of Scranton, PA, with the goofy and lovable cast of The Office. Their relatable lives and daily shenanigans kept me grounded and brought a smile to my face, in a moment that very little else could. Find episodes of The Office basically everywhere including Netflix and Amazon.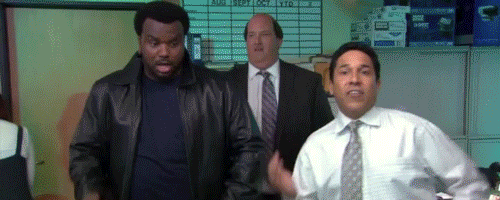 Robyn Suchy, Chapter Coordinator: Scrubs
Who doesn't love a good daydream? I know I'm often lost down the rabbit hole of my own mind and it can be fun, but no one does the daydream like JD and his fellow doctors and nurses at Sacred Heart Hospital. Scrubs is a medical sitcom that uniquely brings laughter to what would otherwise be a somber, serious environment of a hospital. While it does address real issues through episodes dealing with illness and disease and grief, at it's heart, Scrubs is a show about the power of friendship, perseverance, and not taking yourself too seriously.
So what are your favorite laugh-out-loud sitcoms? Tweet them to us @Active_Minds!