Active Minds is currently accepting blog submissions for our Suicide Prevention Month series. Please see submission guidelines and instructions here. 
There are a bunch of different reasons someone might submit a blog post for our Suicide Prevention Month campaign, but here are five we think are particularly universal.
1. Let people know they're not alone.
One of the most powerful gifts we can give to each other is sharing our experiences. When you share your story about mental health disorders and suicidality, you let people who are struggling know they are not alone and help is out there.
2. Empowerment.
By sharing your story and offering real tangible ways that someone who is struggling can seek help and help heal themselves, you are providing support on the road to recovery.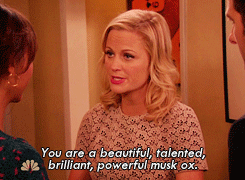 3. #Stigmafighting.
You are joining the ranks of Active Minds Stigmafighters everywhere by breaking down the myths about suicide and assigning a name and a story to the truth. Those who contemplate, attempt, and die by suicide are not weak, and we all play a role in making sure fewer people struggle with suicidality in their lifetimes.
4. Because it's not easy.
This may seem counterintuitive as a reason to write a post. However, self-reflection is essential in making sense of your life and circumstances. It's hard work, but one of the personal benefits to writing it all down is the therapeutic release and perspective gained by writing authentically about your own experience.
5. To share hope.
We all need hope from time to time, and you can share a story that brings hope to those who have lost a loved one to suicide or has attempted suicide in the past. Bring light to this dark topic, and let people know that there is more and better life to come.
Have we convinced you? Submit your post!
If you or someone you know is in crisis, please call the National Suicide Prevention Lifeline at 1-800-273-TALK (8255). Or you can text "START" to 741741 to reach Crisis Text Line.