Alfred is a researcher in the 2016 class of the Emerging Scholars Fellowship. Read blog updates from Alfred and his fellow scholars here.
Hello… It's me.
In honor of Leap Day…
I wanted to LEAP forward and tell you about two members of an incredible team of mentors and advisors that I am so grateful to be working with.
It is a true honor to have Corey Keyes as my national mentor. Dr. Keyes is a Professor of Sociology and holds the Winship Distinguished Research Professorship at Emory University. He is a pioneering researcher in the field of positive psychology or the scientific study of
human strength, potential, and flourishing. Stemming from the time of the ancient Greeks, Dr. Keyes' research has focused on this concept of flourishing—the presence and symptomatology of psychological, social, and emotional well-being. Furthermore, his work highlights the "two continua model" of mental health and mental illness.
I first came across Dr. Keyes' research when I saw his TED talk. Since then, it has enhanced my perspective and provided me a new way of thinking about mental health. His work has been very influential in shaping this project. And so, it blows my mind to be mentored by Dr. Keyes! I am filled with so much gratitude and I look forward to further developing this mentor-mentee relationship.
Here at Stanford University, I, too, am grateful to have many wonderful advisors and mentors helping guide this thesis and project, one of whom is my on-campus mentor, John Willinsky. He is the Khosla Family Professor in the Graduate School of Education. He directs both the undergraduate Education Honors program and the Science, Technology, and Society program in the School 
of Humanities and Sciences.
Originally from Toronto, Canada, Dr. Willinsky taught both elementary and university students before coming to Stanford in 2007. While his research centers on providing public and open access to research and academic scholarship though his work on the Public Knowledge Project, Dr. Willinsky has contributed greatly to the evolution and development of this thesis.
In addition to advising fellow education honors students, Dr. Willinsky has provided meaningful feedback on various aspects of the project and has continued to serve as a wise sage and advocate for my research. He, along with other advisors and mentors here at Stanford, have been pivotal in helping me craft and carry out my research.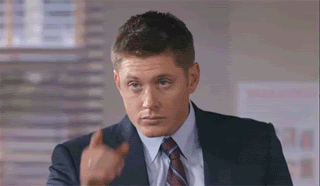 I am very blessed to have the support and guidance from these phenomenal people!
Until next time.
Go Well,
Alfred