Cai is a researcher in the 2016 class of the Emerging Scholars Fellowship. Read blog updates from Cai and his fellow scholars here.
Hello everyone! This is my final post for the Emerging Scholars Fellowship. As someone who just went through the entire process of applying to graduate school in Psychology, I think I should conclude my blogging with an article detailing my experience and what I learned in the process.
1. What type of program should I apply to?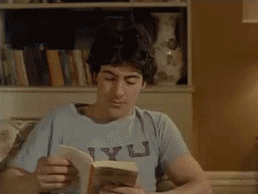 This is a very important question, because different types of graduate programs have very different focuses. Many people think they should pursue a PhD because the "doctor" title seems like a crown. However, PhDs are suitable for only a handful of people because of both the commitment and effort they require and the relatively limited career paths they typically lead to.
Put simply, if conducting scientific research is something you enjoy, and entering academia is something you want for your future, you should absolutely pursue a PhD. However, if you want to be a therapist without too much pressure to do research, you should consider PsyD programs. There are also other master's programs that are more applied and suitable for those who want to be social workers, school counselors, and HR consultants. However, it should be noted that many schools do not offer terminal master's or PsyD degrees.
What am I really interested in?
This is the very first question you will ask after or along with the "what program" question, but also one that you will contemplate upon for your entire life. Yes, you will be asking yourself this question throughout your life, but in the case of applying to graduate school, you do not need to crystalize a grand life-long project. However, you do need to figure out the big question that you think you will happily commit your next 5 years to, at least for now.
It took me a long journey to find it out. After I tried different classes and research opportunities, I was lucky enough to realize that the big questions in cognitive development, such as the relation between language and thought, were exactly what fascinated me. Therefore, if you don't know what you are most interested in, step out of your comfort zone and challenge yourself by trying things that you are not familiar with. You will be surprised by how many wonderful things there are that you have never imagined before.
FYI, if you want to study social psychology, I will quote a piece of advice that I consider the best I have ever received –
"Think about what makes your angry and what wakes you up at night."
How to prepare?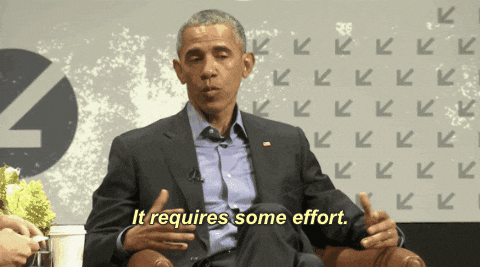 First, you need to realize that applying to top PhD programs in psychology is extremely hard, even harder if you want to study clinical psychology. For example, the Psychology PhD program at Stanford normally accepts only 3% of its applicants. Because of the competitiveness of admissions to PhD programs and the rigor of PhD-level work, successful applicants normally have excellent GPAs, GRE scores, and more importantly, solid research experience, letters of recommendations, and some insights into the unanswered questions in the relevant fields.
Unlike many professional schools, PhD programs use GPAs and GRE scores as cut-offs to minimize the applicant pool. Although programs do look at applications with low scores but high research credentials, most applications with low scores will not pass the initial screening because there are just so many applications.
Also, keep in mind that high scores are necessary, but they are not a guarantee. After the initial screening, what would really make you stand out are 1) the statement of purpose that outlines your solid research experience and skills and demonstrates your understanding of the questions you want to investigate, and 2) your letters of recommendation that speak to your work ethic, research abilities and potentials, critical and independent thinking, and interpersonal capacities.
Therefore, the key is to have as much research experience as possible to improve your practical research skills, build your relationships with your professors (it is very important to have professors who know you well in research settings to write you letters of recommendations), and refine your understanding of the subject matter. Normally, you should do so by seeking on-campus and summer research assistant opportunities and conducting your own research projects as independent studies or honor's thesis projects (being selected as an Emerging Scholar in Active Minds will say a lot about how capable you are as a scholar).
Interviews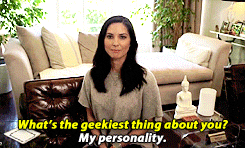 Most programs invite a selected group of applicants to on-campus interviews. Most interviews are not intimidating and are intended to be platforms for professors and applicants to get to know each other better. They will ask you general questions about your research interests and future plans to get a better sense of who you are, confirm that your interests indeed align with theirs, and make sure you really understand your goals. You should also keep your answers consistent across your interviews with different faculty because they will talk and make the decision as a group. Inconsistent answers will induce suspicion about your intention and whether you really know what you want to do.
Remember that not only are professors interviewing you but you are interviewing them as well. You should take this opportunity to ask them questions about their work and the program to evaluate whether this is really the place for you. You should also ask other graduate students about their experiences, and most people would be fairly honest.
By the way, pay attention to how you interact with other graduate students, because faculty will ask them about their impressions of you.
Many Offers! Yeah! But how to make the decision??!!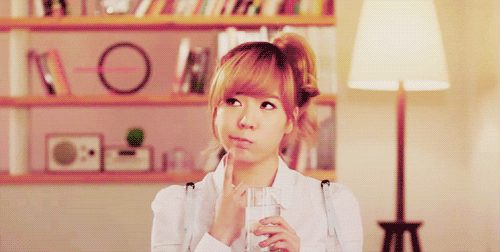 For some people, including me, this could be one of the toughest decisions to make in a lifetime. Even now, I still ask myself if I made the right decision. When you have offers from multiple programs that you really like, you really can't go wrong with any of them. The key is to think about which program's research focuses match yours most closely, and if two or more programs are tied in this aspect, you should think about where you would be happiest for the next 5 years.
Would you be happy to live in that area?
Did you like the atmosphere when you visited?
Do you think other students there have interests similar to yours?
Do you have multiple faculty to work with?
Will you be close to your significant others?
These can all be deal-breakers when you have offers from equally strong programs.
Applying to PhD programs requires a lot of hard work, but it will be one of the most enriching experiences in your life because you will really get to know yourself in this process. Whatever the outcome, you will be grateful for this experience. Good luck!